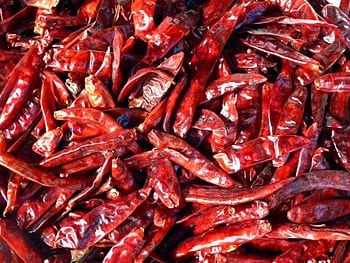 The Aztec Empire left an impressive legacy and evidence of their culture is still present in the modern world.  Most people know that it was the Aztecs that introduced the world to chocolate – but did you know that there are several words in the English language that come from the Aztec language of Nahuatl?  Here are a few words with Aztec roots.
Mesquite – The name for the hardy and spiny tree native to the southwestern U.S. come from the Nahuatl word mizquitl, which the Spanish took and used as mezquite, and eventually became the English word mesquite that we use today.
Coyote – The coyote is a familiar face in most of North America, and its name comes from the Nahuatl word coyotl.
Shack – The earliest citation for this word in English is dated to 1878 in the Oxford English Dictionary, and in 1881 newspapers were still identifying the word as unfamiliar or slang.  While the word's origins are somewhat obscure, many etymologists believe it comes from the Nahuatl word xacalli, which means "wooden hut," and became jacal in Spanish, eventually becoming shack.
Chili – This word has changed very little.  Originally chilli in Nahuatl, it became chile in Spanish, and chili in English.
For more words that came from the Aztecs, click here.