Return to Aztlán Theme Park was the focus of the media last week in Coachella Valley.  The Desert Sun led the way with a series of articles followed by radio and television coverage.
The Hollywood Inspired Theme Park will be located within 2 hours of 25 million people. Just 20 minutes east of Palm Springs, the 48 Acre Theme Park will include a 200 foot Aztec Pyramid that will queue a variety of exciting rides and adventures.  The Pyramid will be the center piece for the Park, and can be viewed for miles in every direction. The Park will also include a Resort Hotel connected to the Golf Course, a Sound Stage Movie Studio, a Cultural Museum, a Fiesta Plaza for 10,000, a Beach Amphitheater for 1,000, a River Walk, Branded Dining Experiences and Retail Opportunities.
It will become part a larger Entertainment District that will include two award winning Native American Casinos, a 5-Star Resort Hotel on the Golf Course, Concert Venues for 8,000, Conference Facilities for 3,000, a 12 Theater Cineplex, Bowling Lanes, Fine Dining and Retail.
One of the goals of Aztlan Development is to have the Theme Park and Studio become a prime location for Hollywood and Independent Film and Television Companies.  Aztlan Development's Advisory Board consist of an elite group of award winning feature film, entertainment and studio executives.
"Our illustrious entertainment collaborators will help us follow the current trend of Paramount, Universal,  Disney, and Sony in creating an entertainment venue based upon popular movie, television, and internet themes," said Mark Stuart, CEO of Aztlan Development.
"We are currently in talks with a top Studio Consultant Team to bring an award winning curriculum to Coachella Valley to educate local and foreign students on how to work behind and in front of the cameras at Aztlan Studios. The completed project will create 700 direct jobs, and we plan to partner with local schools and colleges to create an an active work-study program for students interested in film making and entertainment.
"We will have a couple of sound stages with green screen technology," added Stuart. "We will shoot our own collateral material at the studio including 3-D for our 5-D rides and experiences.  We will also  have an underwater tank for theme park underwater experiences like Track Diving and independent filming."
The Theme Park will set alongside Interstate 10 on Vista Del Norte adjacent to Eagle Fall Golf Course within the expanded 2 sq mile entertainment district of the Cabazon Band and 29 Palms Band of Mission Indians.  The proposed location is in between Fantasy Springs Resort Casino and Spotlight 29 Casino. It can be accessed by two interstate exits: Golf Center Parkway and DillonRoad.
All venues will be joined by a tunnel underneath Interstate 10, and connected to the $100 million plus CV-LINK project that will connect all of Coachella Valley's cities.  The CV-Link is slated for completion in 2017 and will accommodate electric cars, bicycles, runners and pedestrians.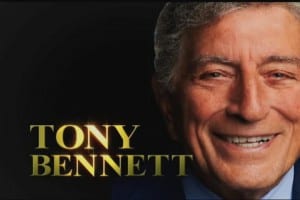 "We are very excited about working on this project," said Roy Hahn, COO of Aztlan Development."The East Valley is growing so fast, and has become world renowned for its entertainment venues, including the Coachella Music Festival and Stagecoach Country Music Festival just five miles away, and Spotlight 29 Casino Showroom and Fantasy Springs Resort Casino Entertainment Center less than one mile away. Fantasy Springs is becoming the top Entertainment Venue in all Coachella Valley.
January's schedule started out with Paul Anka (Warren Buffett and Bill Gates in front row); Smokey Robinson, Frankie Valli, Tony Bennett, Natalie Cole, and Burt Bacharach.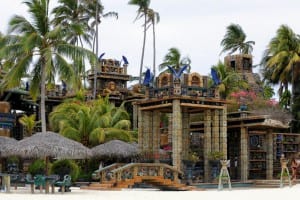 "Return to Aztlán Theme Park will be based upon the Meso-American empires of the Aztecs and Toltecs," said Mark Stuart, CEO and Master Architect of Aztlán Development."The theme park will have the tropical look of Atlantis in The Bahamas with a 200 ft. Pyramid, and will be the next generation of integrated trend-setting and innovative attractions creating a wholesome family destination to be enjoyed for generations to come. It will be a unique, year-round feature set with destination retail, dining, world class entertainment, a film studio, a cultural museum, and lodging adventures. The plan is to extend the normal tourist season in the East Valley to 365 days a year."View Theme Park Site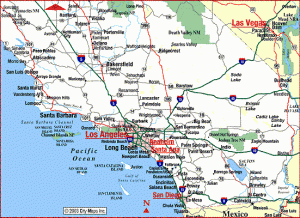 There are 35 million people with a 3.5 hour drive of Coachella Valley. There are 24 million people in Southern California within a two hour drive. That represents 60% of California.Coachella Valley is in Riverside County, the fastest growing county in the US. Coachella Valley is populated by 600,000 people. It expands by another 100,000 during the season. There are another 3.5 million conventioneers each year.
In 2012, there were 11.5 million visitors to Coachella Valley. Over 5.1 million were overnight stays. The Theme Park is a 30 drive from any point in Coachella Valley and the Palm Springs International Airport.
The second busiest Interstate in the US, Interstate 10 runs the length of Coachella Valley. According to the California Highway Dept, over 20 million vehicles passing by the site each year.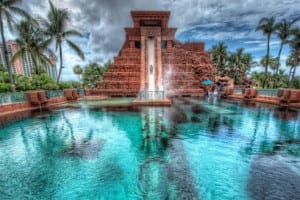 Aztlán Development consists of the Architects and operators of successful water resorts and theme parks, including the Architect of Record for the world's longest water attraction and the World Tallest Water Slide – Verrückt, German for "Insane". The Aztlán team has designed, constructed and operated successful theme parks for over 30 years.The theme park will be based upon the very successful Schlitterbahn model based out of New Braunfels, Texas. Their New Braunfels Park ranks as 5th top Water Park in the US, and 15th in the world. Based upon this design and operational model, this project should create 700 direct and 300 indirect jobs in the area.
"We will combine one of the best theme park models in the world with a perfect demographic set," said Mark Stuart, CEO of Aztlan Development. The demographics of Coachella Valley are twice as good as the Texas venue."