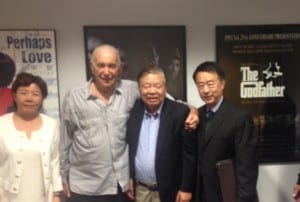 Aztlán Development has announced that it has entered into a Memorandum of Understanding with the Chinese Group, Hollywood Culture Development to develop an  Aztec styled theme park in Coachella, California, 20 minutes east of Palm Springs.
The theme park will set alongside Interstate 10 on Vista Del Norte adjacent to Eagle Fall Golf Course within the expanded 2 sq mile entertainment district of the Cabazon Band and 29 Palms Band of Mission Indians.  The proposed location is in between Fantasy Springs Resort Casino and Spotlight 29 Casino . It can be accessed by two interstate exits: Golf Center Parkway and Dillon Road.  All venues will be joined by a tunnel underneath Interstate 10.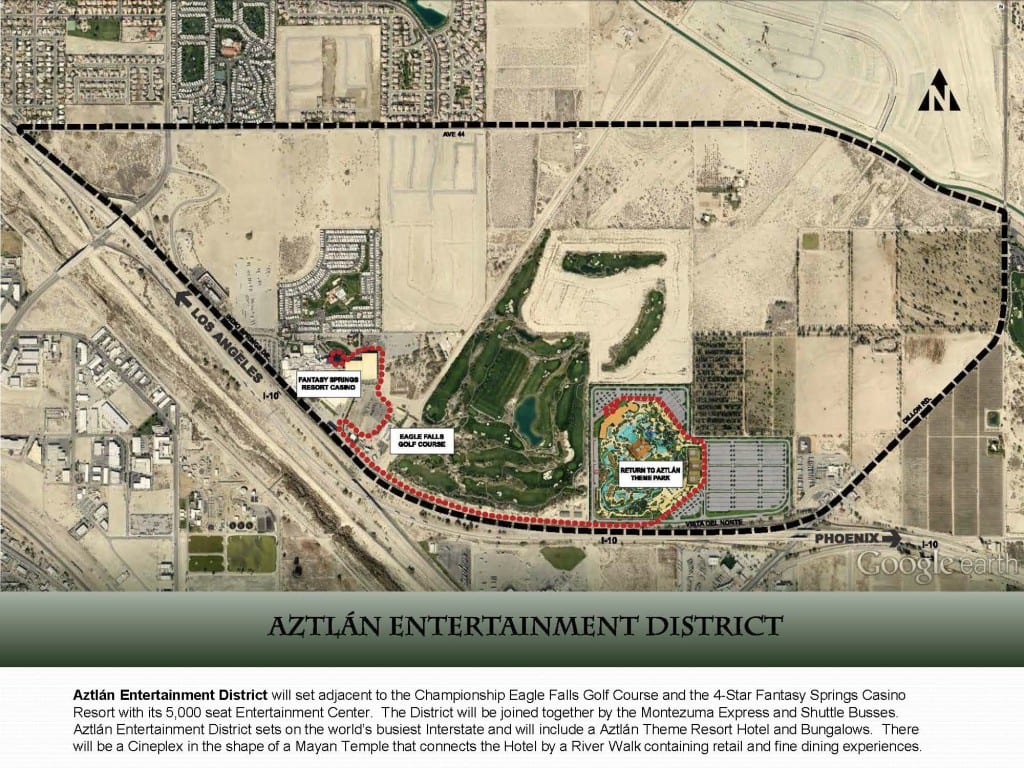 "Return to Aztlán Theme Park will be based upon the Meso-American empires of the Aztecs and Toltecs," said Mark Stuart, CEO and Master Architect of Aztlán Development.
"The theme park will have the tropical look of Atlantis in The Bahamas with a 200 ft. Pyramid, and will be the next generation of integrated trend-setting and innovative attractions creating a wholesome family destination to be enjoyed for generations to come. It will be a unique, year-round feature set with destination retail, dining, world class entertainment, a film studio, a cultural museum, and lodging adventures. The plan is to extend the normal tourist season in the East Valley to 365 days a year."
The land ownership group is headed by Paula Turner of Desert Pacific Properties who has agreed to an 80-year lease for 48 Acres.  The first phase will include the theme park, retail area and sound stage.  The second phase will include a 200 room hotel and cultural museum.

The Park  is themed for the feature film in development entitled Return to Aztlán produced by Traveling Star Production.  Heading the development of the film is Eclectic Pictures.  "The story is about the rise, and fall of the great Aztec Empire, and the emergence of a neo-Meso-America," said Roy Hahn.  "The feature film will be as mystical as it will be magical.  We have brought together some of the most talented award winning film makers in the world as advisers to create this fantasy epic.  It will be Indiana Jones meets Maleficent.