Coachella and Indio are rapidly becoming an entertainment capital in the US.  The East Valley of the Coachella Valley is growing very fast, and has become world renowned for its entertainment venues, including the Coachella Music Festival (158,000) and Stagecoach Country Music Festival (55,000). Indio has been branded as the City of Festivals: Riverside County Fair and Date Festival (295,000), Tamale Festival (120,000). PNP Paribas Tennis Open drew a combined attendance of 431,527, an average of 20,000 per day.
World Class Las Vegas Style shows and acts appear weekly at Spotlight 29 Casino Showroom and Fantasy Springs Resort Casino Entertainment Center. On any given weekend, their are 2,500 to 5,000 enjoying a show or event. Fantasy Springs Entertainment Center holds up to 5,000 people and is becoming the top Entertainment Venue in all Coachella Valley.
The 2015 winter schedule included PaulAnka (Warren Buffett and Bill Gates in front row); Smokey Robinson, Frankie Valli, Tony Bennett, Natalie Cole, and Burt Bacharach.) Golden Boy Boxing events attract sell-out crowds.  

The Return to Aztlán Theme Park shared the spotlight with Coachella and Indio by announcing its plans in the Desert Sun  with a series of articles followed by radio and television coverage.  The Theme Park will be in the heart of Coachella within 2 hours of 25 million people and just 20 minutes east of Palm Springs. The 48 Acre Theme Park will include a 200 foot Aztec Pyramid that will queue a variety of exciting rides and adventures. The Pyramid will be the center piece for the Park, and can be viewed for miles in every direction. The Park will also include a Resort Hotel connected to the Golf Course, a Sound Stage Movie Studio, a Cultural Museum, a Fiesta Plaza for 10,000, a Beach Amphitheater for 1,000, a River Walk, Branded Dining Experiences and Retail Opportunities.
It will become part a larger Entertainment District that will include two award winning Native American Casinos, a 5-Star Resort Hotel on the Golf Course, Concert Venues for 8,000, Conference Facilities for 3,000, a 12 Theater Cineplex, Bowling Lanes, Fine Dining and Retail.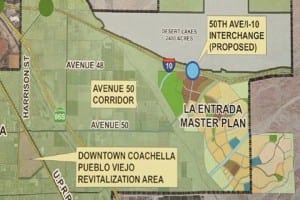 To cope with the accelerated growth, the City of Coachella approved the billion dollar development "La Entrada" just seven miles from the proposed Theme Park.

"I'm pretty proud that this development is coming," said Mayor Steven Hernandez. Hernandez said the new community will provide residents with a stepping-stone to advance economically. Plans for the $1 billion project include about 7,800 houses, condos and apartments on 981 acres; extensive retail and office commercial space; new school sites, parks and a fire station; and a highway interchange at Avenue 50. U.S. Rep. Raul Ruiz, D-Palm Desert, also expressed his support in a recent letter to the city, calling the interchange a "game-changer."  The development will generate $1.1 billion in labor wages over 20 years, $3.4 billion in taxable sales revenue over 20 years and 21,000 in jobs,according to Terry Manley, president of New West Development.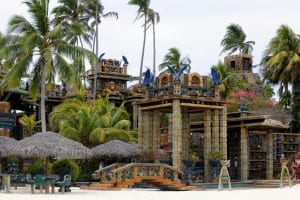 "Return to Aztlán Theme Park will be based upon the Meso-American empires of the Aztecs and Toltecs," said Mark Stuart, CEO and Master Architect of Aztlán Development.
"The theme park will have the tropical look of Atlantis in The Bahamas with a 200 ft. Pyramid, and will be the next generation of integrated trend-setting and innovative attractions creating a wholesome family destination to be enjoyed for generations to come. It will be a unique, year-roundfeature set with destination retail, dining, world class entertainment, a film studio, a cultural museum, and lodging adventures. The plan is to extend the normal tourist season in the East Valley to 365 days a year."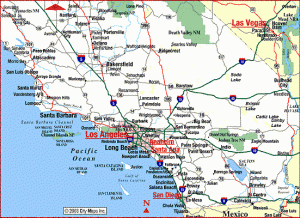 There are 35 million people with a 3.5 hour drive of Coachella Valley. There are 24 million people in Southern California within a two hour drive.  That represents 60% of California.
Coachella Valley is in Riverside County, the fastest growing county in the US. Coachella Valley is populated by 600,000 people. It expands by another 100,000 during the season.  There are another 3.5 million conventioneers each year.
In 2012, there were 11.5 million visitors to Coachella Valley.  Over 5.1 million were overnight stays.  The Theme Park is a 30 drive from any point in Coachella Valley and the Palm Springs International Airport.
The second busiest Interstate in the US, Interstate 10 runs the length of Coachella Valley. According to the California Highway Dept, over 20 million vehicles passing by the site each year.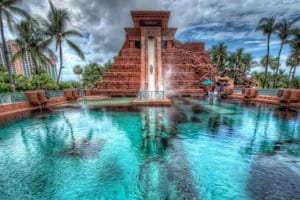 Aztlán Development consists of the Architects and operators of successful water resorts and theme parks, including the Architect of Record for the world's longest water attraction and the World Tallest Water Slide – Verrückt, German for "Insane".  The Aztlán team has designed, constructed and operated successful theme parks for over 30 years.
The theme park will be based upon the very successful Schlitterbahn model based out of New Braunfels, Texas.  Their New Braunfels Park ranks as 5th  top Water Park in the US, and 15th in the world.  Based upon this design and operational model, this project should create 700 direct and 300 indirect jobs in the area.
"We will combine one of the best theme park models in the world with a perfect demographic set," said Mark Stuart, CEO of  Aztlan Development.  The demographics of Coachella Valley are twice as good as the Texas venue."