GODFATHER PRODUCER ANNOUNCES AZTLAN STUDIOS
Academy Award winning Producer Gray Frederickson hosted a Special VIP Champagne Brunch celebrating the 25th Anniversary of the Godfather Trilogy. Frederickson, co-producer of all three Godfather movies, also announced plans for the Aztlan Film Institute, Studio, and School tailored after his award winning film school in Oklahoma City. The event was sponsored by the Cabazon Band of Mission Indians, TOK Enterprises, and Coppola Winery.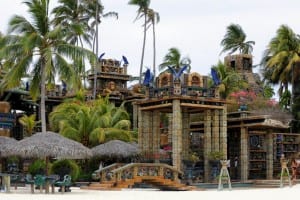 Aztlan In The News
The Aztlán Theme Park Resort and Studio, set on 48 Acres, is part of a larger Entertainment District.  It is adjacent to the Eagle Fall Golf Course and in between two awarding winning Native American Casinos.  All properties are less than 600 yards of each other and joined by a tunnel under Interstate 10.
Included in the District will be: 5-Star Fantasy Springs Resort, Eagle Falls Golf Course, home to the Frank Sinatra Classic, Fantasy Bowling Lanes, 16-Theater Maya Cineplex,  Return to Aztlán Theme Park,  Aztlán Resort Hotel, and  Aztlán Studio and Film School.
Aztlan Developments CEO and Master Architect Mark Stuart gave a presentation on how movie making and the studio would be an integral part of the over-all design of the theme park, and previewed some of attraction and ride concepts including 3-D and 5-D adventures.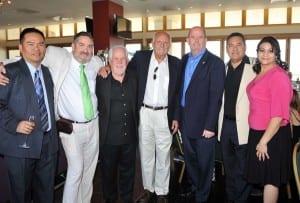 Brunch with the Godfather
Over 85 VIPs showed up for the Special VIP Brunch including Coachella Mayor Steven Hernandez.  It was an illustrious group representing higher education, financing, development, theme park operations, film making, and studio operations.
At the Brunch, Frederickson took the group behind the scenes of the Godfather on the 12 Floor of Fantasy Springs Resort Casino, where the entire Entertainment District could be view .
Afterwards, the group retired to a screening room to watch a couple of Frederickson's new projects developed by himself and Emmy Award winning writer and director Greg Mellott.  Included was an introduction to OCCC Film School, a documentary they just completed on the Chickasaw Nation, and Live Cinema which they just completed at OCCC campus with Francis Ford Coppola.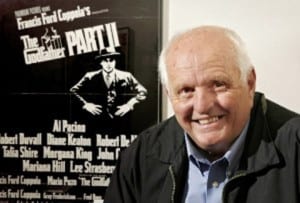 Film Making In Coachella
Gray Frederickson won the Oscar for Godfather II and was nominated for Apocalypse Now. Three of his films are listed by AFI in the Top 10 Films of all time.
Frederickson is from Oklahoma and a graduate of Oklahoma University. He moved back home to established an award winning film program in his hometown at Oklahoma Community College, one of the best film schools in the country along with USC, Full Sail, and Chapman.
The plan is to develop a successful formula in Coachella Valley's East End which is rapidly becoming a world class entertainment Mecca. Aztlán Studios will be a collaborative effort of Frederickson, Greg Mellott, Aztlan Development, the Cabazon Band of Mission Indians, local colleges and universities, and an illustrious group of movie and entertainment professionals.